Fall 2022
Couture Now
︎︎︎Published in i-D N° 369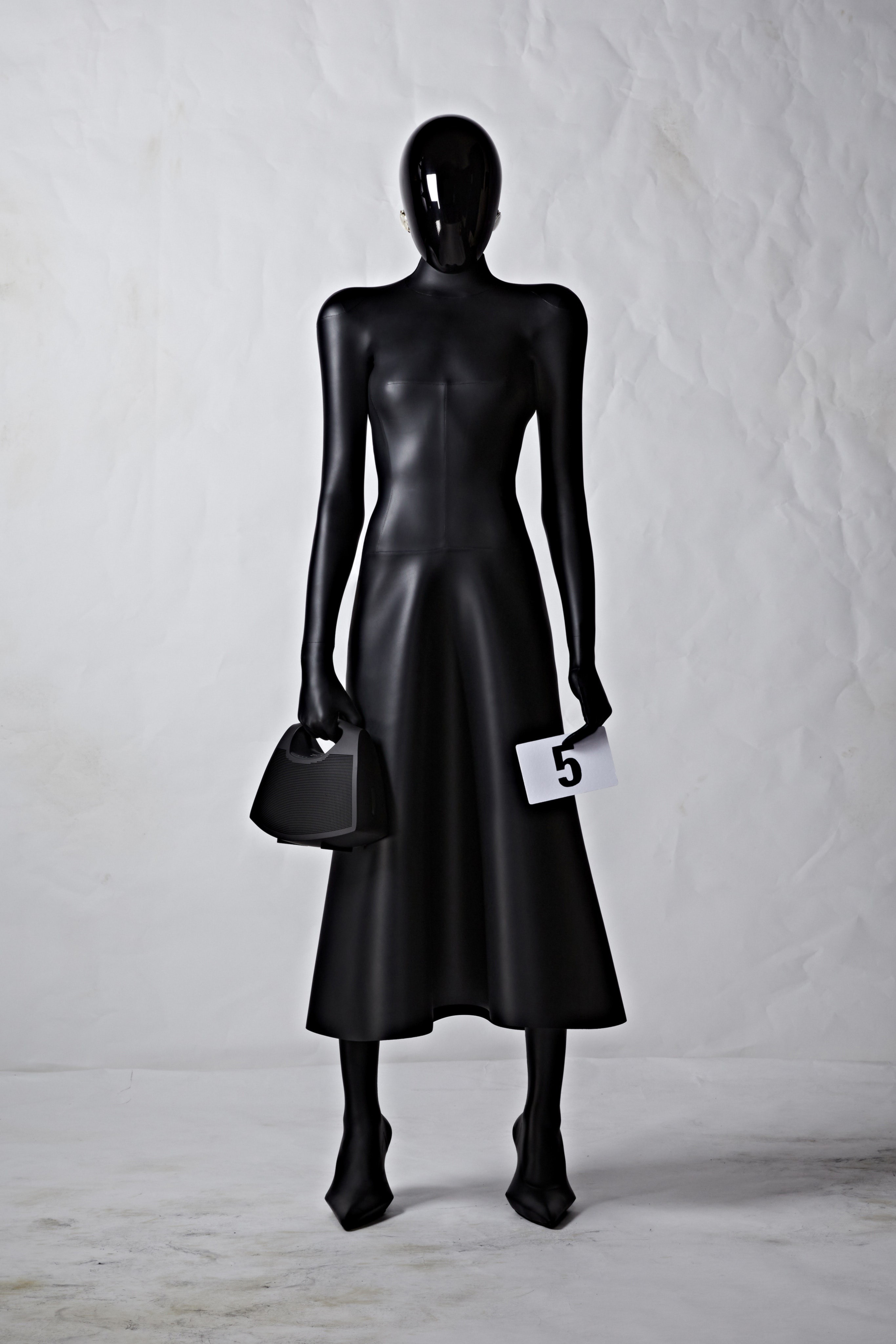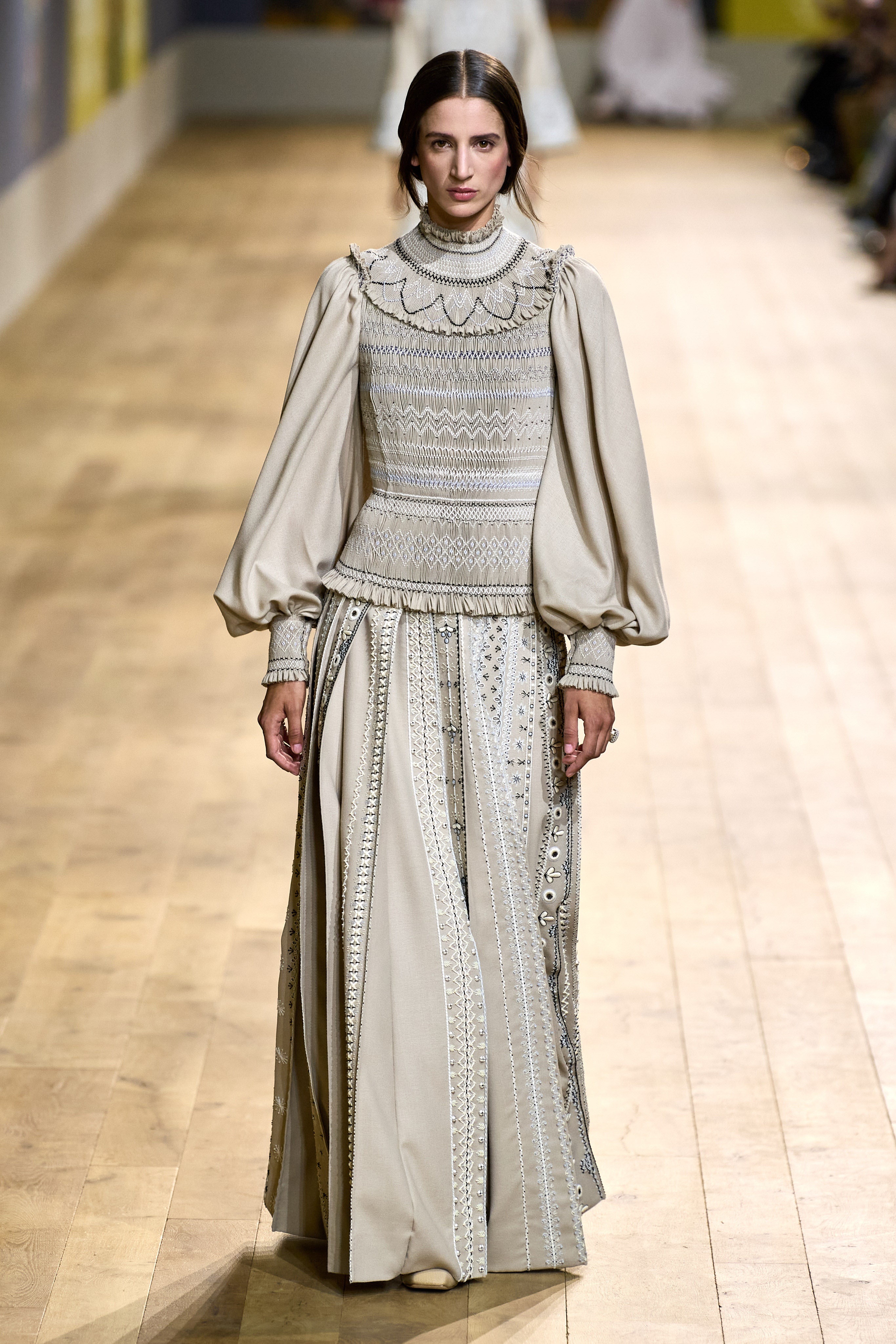 It was clear from the Autumn/Winter 22 couture shows that the designers couldn't agree on anything. The costume gilt of Schiaparelli was trumped by the serenity of Dior. The elegance of Valentino was trumped by the camp of Oliver Rousteing's outing at Jean Paul Gaultier. The formalism of Chanel was trumped by the strict sexiness of Alaïa. Yet the designers were unanimous that in couture the metier is all that matters.

Only houses approved by a dedicated commission run by the Chambre Syndicale de la Couture can call themselves true couturiers. Their clothes must be made in Paris – although, in recent years, Dolce Gabbana, Valentino and Fendi have encroached on the term, choosing to work and show in Italy as 'correspondent members'. The rules are thus: houses must design made-to-order clothes for private clients with more than one fitting using an atelier that employs at least 15 full time staff. They must also have 20 full time technical workers in one of their workshops.

Couture is neither haughty nor superannuated. The overarching diktat is one of anti-mass production and pro artisanal craftsmanship built around the structure of a house and its staff, from the seamstress – les petite mains as they are known – to vendeuse (sales staff), from the model to delivery boy. At Valentino this year, the magicians from the workroom took their bow at the finale with Pierpaolo Piccioli, weeping in reverie at the audience's applause. Peter Muiller at Maison Alaïa (which is not officially couture but tacked onto its schedule) even sent out white lab coats as invitations to his show in homage to the uniform of les petites mains.

The business of ready-to-wear fashion is a more industrial project, hurried by the rapid seasonal schedule; couture is where conversations between artists and artisans flourish. This is how Maria Grazia Chiuri has approached her tenure at Dior. "I like the tree of life symbolism because it is present in all couture," she said after her show. "This idea of the circle of life is especially important in this moment, in the world, we all have to change the way we work, we have to think about how we can build knowledge in different ways, step by step. Couture is a more intimate project, a dialogue over a few months. You approach couture because you know what you're buying."

The iconography of couture – the idea of it, the look of it, even what we think it smells like – is engrained into our fashion thinking. It's understood as a place where designers can function at the highest possible vantage point, making their own dreams come to life with fabric and cloth but only with the aid of les petite mains. Pierpaolo Piccioli rooted his collection for Valentino in the atelier too, explaining it as "the coordinates in which all our journeys converge, a tree with roots as deep as the underground of this city, where the seamstresses and tailors who understand my gestures, as they understood those of Mr Valentino, interweave the plot of each dress with their lives. In Haute Couture there are no paper patterns, no map, no trace except the one left at the bottom of the soul."

The tired old cliches of expensive frocks for frozen faced socialites; or frou frou gowns worn once before being locked up in acid free paper echo differently in an age with a steadfast appetite for beauty. That a generation of fashion enthusiasts have been on social media since birth is vital to reframing what couture stands for today. The arrival of the iPhone in 2007 catapulted fashion – and the act of dressing and performing in one's clothes – into a new, convivial kind of theatre. Today the fantasy of fashion has largely been drained out of it by a slew of testy marketing gimmicks and quickfire trends – it is harder for us to be surprised or awed by it. Couture then becomes all the more tempting to a heavy-hearted audience bouncing between TikTok and Bravo TV, revelling in its own spectacle.

"A lot of people started to ask me after the first couture, 'how do we buy couture, who do we call?' especially the younger generation we want to establish a dialogue with," Demna said after his breathtaking Balenciaga show. The question of 'how' is an important one, and well-exemplified in Paul Gallico's novel Mrs. Harris Goes to Paris published in 1958. Mrs Harris is a maid working in war ravaged London who sets her sights on buying a Dior gown. When a taxi drops her off on Avenue Montaigne she discovers "...not a proper store at all, with windows for display and wax figures with pearly smiles and pink cheeks. Arms outstretched in elegant attitudes to show off the clothes that were for sale. There was nothing. Nothing at all, but some windows shaded by ruffled grey curtains and a door with an iron grille behind the glass." Once she manages to step inside, high off the odour of parfum, her shoes sinking into thick carpet, she asks in a thick cockney accent: "could you tell me which way to the dresses?" Mrs Harris is unabashed by the secret rules of Paris high fashion and rightfully claims her place within it.

Similarly, Demna has peeled the drapes from the windows at 10 Avenue George V – the historic address for the House of Balenciaga, opening a ground floor gallery suited to new demands of a metaverse-versed couture client. He said: "We thought we needed to create some kind of an entrance to the salon, a space where people would know about it." Couture by measure of its bespoke service is not something that can be rushed, even if clients might want to wear it the same day to the next party. So this new space – this new attitude – does away with the haughtiness of the past. A lot of the pieces deal with volume and therefore don't require a languorous made-to-measure approach. "The idea of couture is built into the technique, the material, how it is assembled, the innovation," Demna said.

With its artistry, the world of couture is made for our mercurial digital age. An age where for most of us, the image is the experience. For A/W 22, Maison Margiela staged Cinema Inferno, a knotty Dantean labyrinth of multi-media: a theatrical performance, played out in front of live spectators, captured by cameras that integrated film simultaneously broadcast online. It was artisanal in attitude, curiously punk in execution. Galliano's outings for Dior during the mid 90s to early 00s designed by Michael Howells are forever enshrined in fashion folklore as some of the most lavish ever staged. This magic and mania are what couture has always stood for and here, at a different house, in a different time, Galliano's historicism and love of thirties glamour was infused with a digital kick.

Writing around couture often lauds the material over the mythic: the pleating of a skirt, the cutting of a jacket, the texture of a print. But we should note its overwhelming emotional impact, its euphoria. "You know, my mom always asked me: 'don't you want to design clothes for Target or Walmart and make mass produced garments that would reach a wider audience?'" Daniel Roseberry said after his Schiaparelli show. "I told her that my life wasn't changed by going to Target. It was changed by looking at fashion shows and seeing beauty and being given permission to dream those dreams for myself growing up in Texas. The democracy here is the democracy of beauty and giving beauty to the world."

Although couture is worn by the few who can afford it, it is revered by a global multitude gazing through the opulent portals of iPhone and laptop, where its values become surprisingly universal and transformative. "Every day the urge grows stronger to get a hold of an object at very close range by way of its likeliness, its reproduction," Walter Benjamin wrote in 1936 reflecting on works of art in the age of mechanical imitation. In the opening up of couture – in its images, its videos, its objects – we are all invited into a monumental dizzying fantasy.

Instead of ideas about what to wear in the seasons ahead, couture gives us a chance to explore how we feel about artistry and artifice: a bouquet of flowers crafted from hand-painted and sequined silk, a jacket constructed from finely pleated hand-smocking; 70,000 crystals, 80,000 silver leaves, and 200,000 sequins embroidered onto 250ms of tulle. It is a contemplative respite from the fattiness of seasonal fashion. If ready-to-wear collections are Netflix shows, created quickly and in slick succession, endlessly streamed – then couture is the art house movie. It humbles and uplifts us with its otherworldliness.

Let's not indulge the puritan panic of "who can afford this?!" We simply can't afford to lose the best of what talent, time and material can achieve. Couture commands the body, the face, the mind and the mouth. Say "HAUTE COUTURE" out loud. Your lips will pucker, and your head tilt upwards. At once the term conjures up elegance and artistry. Drama and transcendence.